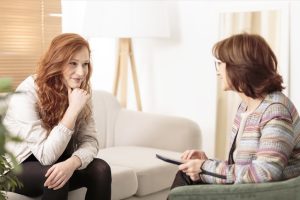 There are many benefits to having a life coach, but it's important to do your research and ensure you are picking someone capable of catering to your individual needs and requirements. A good life coach modifies your life when required and helps you develop strategies and goals that best suit your lifestyle.
Here are a few questions to ask a potential life coach to determine if they are the right fit for you!
Why did you decide to become a life coach?
Understanding why someone decided to make this their full-time profession is a great way to see if their mission statement aligns with your personal goals. You want to find a coach who is passionate about helping and improving the lives of their clients and someone who feels this is their life calling.
What are your credentials?
Although you don't need any specific degree or education to become a life coach, a background in psychology, education, wellness, or even business and a coaching certification from an accredited training program can give extra credibility to your potential coach.
Have you helped people achieve similar goals to mine?
Not all life coaches specialize in the same things. If your goal is to improve your health and create a healthy lifestyle and you go to a life coach specializing in business coaching, they may not have the knowledge, tools, or experience to help you achieve your goals.
Ask your potential life coach what areas they specialize in and if they have experience or examples of how they have helped clients with similar issues as you.
What separates you from other life coaches?
A way to clearly understand if this is the right coach for you is to ask them what makes them stand out. Give them one last chance to explain why (or why not) they would be a perfect fit for you and your goals. You can tell a lot about someone when they are given a chance to talk themselves up. You want a life coach who is confident in their ability to improve your life and knows their worth and place within the coaching industry.
At Abundant Life, life coach Luan Jackson has been through life-changing personal experiences and several professional development moments that give her the insight and knowledge to specialize in conflict resolution, stress management, business, marriage, and personal life coaching. She is a certified specialist in psychiatric mental health nursing and brings her life experience to the table with 40 successful years of marriage, a master's degree in psychology and administration, and a bachelor's degree in nursing.
Call (810)252-1315 or fill out our contact form online to take your firsts steps towards a better life and brighter future today!