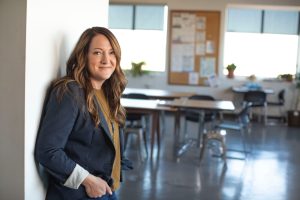 Teachers are society's modern-day heroes. They put up with a lot to ensure our kids get the education they deserve. But they can't make progress and strides without support from their school administrators. Not just "hang in there" emails or free treats in the faculty lounge, but real unwavering support that can make a difference in not just the teachers but the students' lives.
Here are three ways school administrators can support their teachers that truly make a difference.
1) Be Available and Responsive
Many educators will tell you that one of their biggest problems is not feeling heard. When they come to the administration with real concerns and issues, they feel brushed off or don't even get to meet with anyone. If you can, implement an open-door policy during certain hours of the day so staff knows they have a time when their concerns will be heard.
It's also important to circulate the hallways, drop by the teacher's lounge, and greet everyone by name. Teachers need to feel like you know and care about them as individuals, not just nameless employees. Ask how they are doing and if there is anything you can assist them with. Come to them for once so they don't always feel like they must chase you down for answers.
2) Conduct Meaningful Evaluations
Teacher evaluations sometimes strain relationships between administration and educators. It's crucial to conduct fair and meaningful evaluations to maximize teacher's effectiveness. If you notice an area where an educator can improve, be sure also to mention positive things they are doing in the classroom. Be willing to answer questions and discuss your evaluations while providing concrete suggestions for improvement instead of general, unhelpful criticism.
3) Provide Training Opportunities
Often, teachers find themselves in situations they are not trained to handle. Providing training opportunities for staff, like conflict resolution classes, is a great way to show your employees that you understand they are struggling and you want to provide a solution for them. You must give your educators the tools to help them succeed and feel comfortable taking on their classrooms.
At Abundant Life, we have years of experience helping educators handle sensitive and stressful classroom situations. We provide comprehensive training on many topics, like how to deal with student bullying. Our goal is to motivate your staff to work together for the benefit of the students and make your work environment a motivating space.
Contact us at (810)252-1315 to request more information on conflict resolution techniques or counseling for teachers.