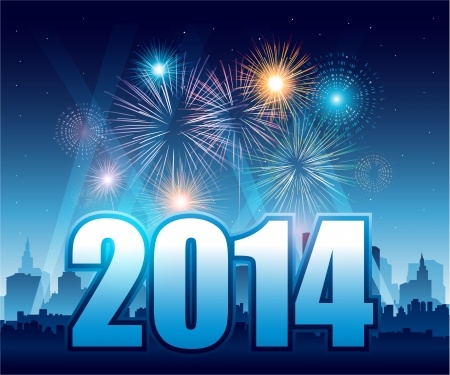 Depression. The word smoothly flows off our lips nowadays. It's not something to be ashamed of. Yet, it's something not many of us wish to talk about. Statistics show that global depression rates have never been higher. Such rates are expected to increase over the following years. As being the case, we can all agree that the world seems to be getting sadder with each new day. What gives, and what are the best treatment options? As we head into 2014, we must answer these questions to the best of our abilities. Because, well, we all want 2014 to be a happier year than 2013 was, don't we?
Over the course of the past few decades, depression has been a major focus among psychiatrists, neurologists and other related professions. Treatment options are growing every year, but success rates are not nearly where today's doctors would like them to be. New trends in research and developing treatments may very well result in better answers for this debilitating disorder.
Of the major mental health issues that humans can experience, depression is one of the nastiest to kick. Even with more than 20 psychiatric drugs treating depression currently on the market, only one-third of patients are able to return to their normal lives prior to their illness. Even a second round of treatment with a different drug only helps another 20 to 25 percent of patients get out of the wilderness, according to this New York Times blog post.
This poor success rate certainly isn't for a lack of trying to attack this disease. Of any mental issue, depression has perhaps the most medications available on the market and new ones are coming out all the time. However, many of these drugs are developed in isolation, without using helpful input that other scientific and psychiatric research firms may have gained along the way.
This is typically the way business is conducted in the drug development world. Each group of scientists works closely together to develop a medication that will create a profitable bottom line for their research firm. Firms don't generally join together for joint research because of the money involved, but more people are realizing that the answers to difficult issues like depression may require a more concerted effort.
While the world of psychiatric medication continues to try and resolve this issue, there are still ways that individuals suffering from depression can find positive ways out of their situation. Positive attitudes and trends of thinking are vitally important to maintaining a positive attitude. It does take plenty of hard work to do this, but there's plenty of online material that gives good, actionable advice for leaving behind the gloom and doom and enjoying your family more this holiday season.
Abundant Life wants to make sure that everyone feels like they have a chance at improving their mental well-being this holiday season. Our counseling services are available to anyone in Lapeer, MI, although out-of-towners can feel free to contact our hotline for counseling help!
–Luan
[msh_feedburner]