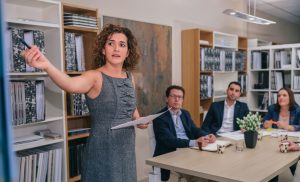 With stores and restaurants opening back up from the shutdowns of the pandemic, there is a lot of uncertainty and confusion looming in the air for business owners. It can feel like they are starting from square one again, and the stress and burnout from the past few years can affect their business performance.
As a business owner, every decision rests on your shoulders. It is inappropriate to ask your subordinates for executive advice and support, so where do you turn for help? A business coach is a great way to get the personalized guidance you need to make difficult and necessary choices to grow your business.
What is a Business Coach?
A business coach provides advice through knowledge and experience on navigating the rough terrain of a business. That may include defining goals, crafting strategies for growth, employee and staff motivation, or proper communication techniques.
Signs That You Need a Business Coach
You constantly feel short-handed but cannot figure out what position to add.
You want to delegate tasks, but you are unsure who would be best to take them on.
You can't seem to recognize where your skills excel and where they are lacking.
You feel the potential of your company, but you are not sure how to take it to the next level.
How a Business Coach Can Help
A knowledgeable business coach can help you boost your confidence, leave your comfort zone, skyrocket your productivity, and improve your leadership. With a fresh set of eyes, and vast experience, a coach can help you see and mitigate your blind spots. They can ask questions that challenge you to think critically and creatively, and act as a sounding board for your ideas.
Business coaching services are a must after the past two years of pandemic uncertainty. A new perspective can make all the difference for you and your employees. You can call (810)252-1315 for a free 15-minute consultation to establish your coaching needs and receive a recommended coaching plan adapted to your specific business.
Have a business coach prepare you for this upcoming year to handle conflict, crises, and challenges with greater ease.