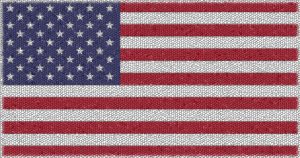 In the last stanza of Ralph Waldo Emerson's "Boston," he writes, "The sea returning day by day / Restores the world-wide mart; / So let each dweller on the Bay / Fold Boston in his heart, / Till these echoes be choked with snows, / Or over the town blue ocean flows."  It is a love letter to America's cradle of democracy: Boston. Such a city burns in our hearts, leading the charge for positive change. As we stare out at the Atlantic's open waters, the dreamy engines begin to rev. Life is out there, and it is beyond beautiful.
My heart and prayers go out to the city of Boston, the victims and their families. Many are confused, unsure of what tomorrow holds. While I understand such feelings, we must not lose faith in the goodness of humanity. If we lose that, we have nothing left. Comedian and actor Patton Oswalt channeled his confusion and anger into a reaffirmation of human goodness.
Regarding the horrific bombings in Boston, Oswalt said on Facebook, "But here's what I DO know. If it's one person or a HUNDRED people, that number is not even a fraction of a fraction of a fraction of a percent of the population on this planet. You watch the videos of the carnage and there are people running TOWARDS the destruction to help out. […] The good outnumber you, and we always will."
Patton's words lifted up the spirit of a beaten-down nation. Each word is a stunning truth. A tragic event often makes us question everything. Why is there evil in the world? Why do innocents suffer? What happened to love? The pillars of society begin to crumble under the weight of heavy questioning. However, as Patton points out, the good will always outnumber the bad. This is an undeniable fact. It has always been the case, and will always be the case. In Boston, people ran towards the carnage to help out! Good-natured and heroic adrenaline rushed through their bodies, like an unstoppable river. Much like the city itself, their dreamy engines were revved up. When the smoke settled, there were numerous heroes with big hearts who saved lives.
Positive relationships holds society together. It also holds our bodies, the insides, together. Without the love and care of friends and family, we would turn inward and cannibalize ourselves. All of us have a deep connection with one another. In an era of social media, we are more connected than ever. Now our hearts must transform into social media vessels. Love must tweet inside the heart. A heart in Spokane must poke a heart in Boston.
If you are struggling in maintaining relationships on any level or questioning the world around you, my counseling services are available both over the phone and in person in Lapeer and Charlevoix MI.  Call 231-881-7335 for a free phone consultation.  We can also Skype, if you prefer.  If you are confused, anchored away from happiness, I am here for you.
Again, my heart and prayers go out to the city of Boston, the victims and their families.
–Luan
*Image courtesy of Paul Lloyd