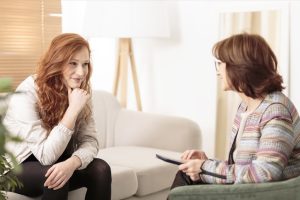 Life coaching has become an increasingly popular solution for individuals seeking to grow, change, and improve their lives over the past few years. You may have heard the broad term "life coach" before, but many people don't fully understand what an actual life coach is or does.
Let's take a closer look at the role a life coach takes on in a client's life and how you can benefit from working with one!
What exactly does a life coach do?
A life coach is a type of personal wellness professional who helps you determine your goals for the future, identify obstacles standing in your way, and capitalize on your strengths to overcome those obstacles and meet those goals. A life coach will work with you to brainstorm a plan of action to get you from where you are in your life now to where you want to be. While they won't hold your hand as you work toward your goals, they will keep you accountable and help you stay motivated to follow through with these strategies.
Who can benefit from working with a life coach?
Any individual who is navigating a life change, big or small, or who wants to make a life change can benefit from partnering with a life coach. If you're feeling unfulfilled in any areas of your life, want to experience personal growth, are seeking support in overcoming challenges and reaching goals, or are simply in need of some clarity, a life coach can help you. There are many different types of life coaches that specialize in helping you reach different life goals, such as:
Sobriety coach
Relationship/marriage coach
Career coach
Financial coach
Health coach
Family coach
Mental health coach
And many more!
How is a life coach different from a therapist?
The role of a life coach and a therapist may sound similar, but there are key differences to be aware of. A life coach focuses on moving you forward, not working through past issues. A therapist, on the other hand, will help you work through past issues that may be affecting your present. Life coaches don't give advice, but help you come to conclusions about yourself on your own and facilitate those conclusions into action. A life coach will not diagnose or treat any mental illnesses, though many people struggling with mental health find their services to be life-changing.
If you're interested in seeing what working with a life coach can do for you, contact Luan Jackson at Abundant Life. Using her experience and expertise, she'll provide you with the tools you need to achieve the lifestyle you've always wanted.
Call 810-252-1315 today to get started with your free 15-minute consultation!