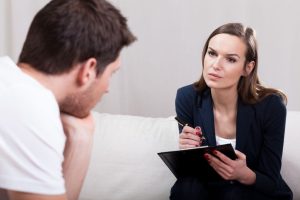 Although life coaching and therapy both provide benefits to those struggling in their day-to-day life, they are two very different ways of identifying and managing issues. It is important to understand these differences before delving into either, as you want to make sure you're doing what is best for you.
Let's take a look at a few of the major difference between these two approaches, to help you make the right decision.
Life coaching is goal-oriented, focusing on the now
The focus of life coaching is to get you out of an ineffective routine in order to create positive results as quickly as possible. This is accomplished by identifying why you aren't achieving a desired goal and finding ways to change bad patterns of behavior.
A life coach will ask what your goals are, hold you accountable to those goals, and will make sure you're on the road to achieving them. Life coaches typically assist those who are not struggling with their mental health, but may simply be unsatisfied with their work or personal life. Life coaches don't delve into the why but focus on the how. They have been known to assist with business plans, achieving financial independence, creating a work/life balance and more.
Therapy is a long-term, introspective process
Therapy focuses on the why, or your thoughts and feelings, and is concerned with how past events have shaped your mental state. Therapy is ideal for those who struggle with issues such as depression, anxiety and trauma.
Therapy is a long-term, ongoing process that can last throughout your entire life. It aims to identify and resolve certain beliefs, behaviors and feelings that have been holding you back. By looking at past traumas, patients can change self-destructive habits and improve relationships.
Life coaching is more structured
As life coaching is focused on providing results quickly, it is typically a more structured approach compared to psychotherapy. In order to achieve a goal, a life coach will create a more structured program for you to follow. If you follow the program as designed, you will most likely reach your goals.
There is typically no set timeframe for therapy and the health expert will usually let you dictate the speed at which you go to achieve results.
Is a life coach right for you?
A life coach is concerned with your current state and looks at how you can change your life quickly in the present. A therapist explores your past in order to explain your present and it can be a lengthier process.
If you feel that life coaching is the right option for you, our dedicated and empowering team at Abundant Life is standing by to answer any questions you have and provide the expert services you need to take the next step in your life. To learn more, give our team a call today at 810-252-1315!